S&C DIGITAL EDITION
The complete magazine as a PDF for you to download. Includes the latest twelve issues, plus the most current Bonus Issue, as PDFs for you to either download or read directly in your browser. No more waiting for the mail to deliver your magazine!
TRADERS.COM ADVANTAGE
Whether you need to learn how an indicator works or just want to know what a trader is looking at now, Traders.com Advantage is your source of information.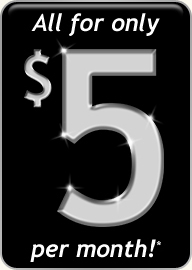 COMPLETE DIGITAL ARCHIVE
Our complete archive of content from 1982 through to the present. More than 16,000 pages of searchable articles, product reviews, charts, spreadsheets, computer code, and art as downloadable PDFs.
WORKING MONEY
Working Money gives insight on how to minimize your losses and maximize your profits while investing for maximum growth. Full access to thousands of articles, with more added several times a month.