Problems viewing this email? Click here to view in browser.
DON'T MISS OUT ON ANYTHING!
S&C MAGAZINE —
PRINT & DIGITAL
Technical Analysis of STOCKS & COMMODITIES, published since 1982, is the savvy trader's guide to profiting in any market. For subscribers, our content, the heart of the technical analysis industry, is also available online in digital format (PDF) on our website, Traders.com, for download. We also offer a digital-only subscription, allowing you to save on shipping charges — no more waiting for the mail to arrive!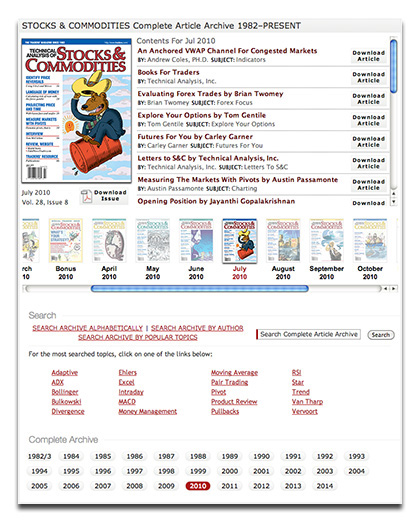 Complete Article Archive
1982–Present
Access to every article we've published since 1982, as downloadable PDFs. Search by issue, year, author, or keyword. Over 17,000 articles!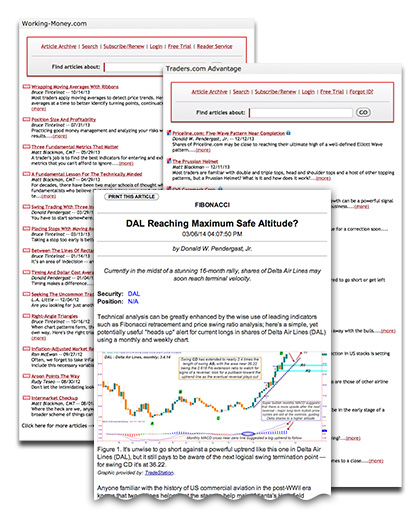 Working Money &
Traders.com Advantage
Thousands of timely, online-only articles full of ideas, insights, evaluations, tips & techniques that can help you trade — and invest — smarter.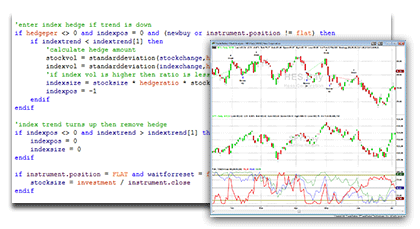 Traders' Tips
Due to space limitations, most of the code contributed by the various software developers to our Traders' Tips section never makes it into the print version of the magazine. We put it all online ready for you to download or copy & paste.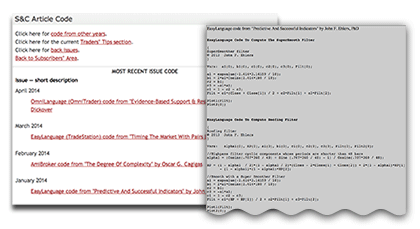 Article Code
Select code from articles in the print version of the magazine, presented online ready to copy & paste into trading software. No need to type lines and lines of code, which can lead to errors.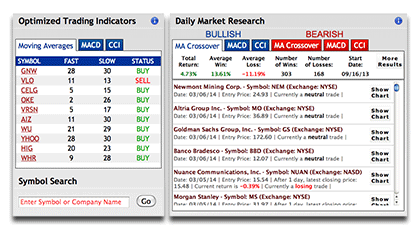 Daily Market Research
Two popular and successful trending indicators: MACD and moving average crossovers, and a momentum indicator, CCI (commodity channel index) used to confirm trend indicators, to optimize and update daily.
If you have received this email in error, or prefer not to recieve future mailings from us, please click here to unsubscribe.

Read our disclaimer & privacy statement.

4757 California Avenue SW
Seattle, WA 98116




800 832-4642 | (206) 938-0570